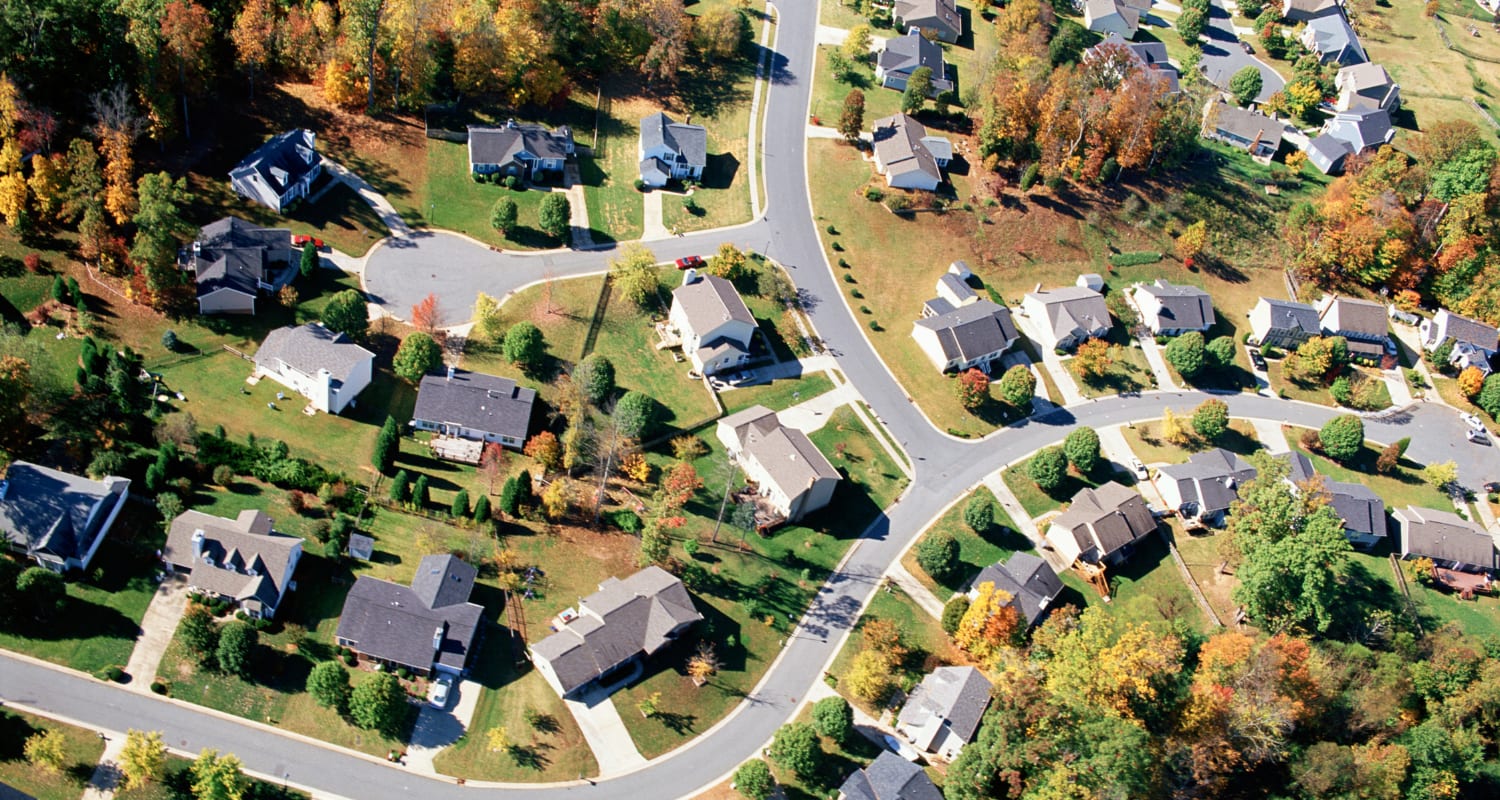 The Texas housing market has been thriving for almost a whole year now, despite the global pandemic. Today, it is at an absolute peak with low inventory, multiple offer scenarios, and property values increasing. As a result, buyers are having to go above and beyond asking prices just to compete with other buyers in the market. Very recently, The National Association of Realtors® stated the value of homes has increased by 17 percent from March 2020 to March 2021. These are record-breaking numbers that we haven't experienced before. So what does this mean? Will the market crash in 2021?
Could History Repeat Itself?

In 2005-2007 we saw a very similar pattern with the housing market, where the numbers looked good until they didn't. It lived up to the theory of what goes up, must come down. Because ultimately the home values crashed in their entirety, with devastating consequences. Like a domino effect, once the housing market crashed, the global economy took a giant hit as well. The damage was so severe, it took us into the greatest economical hardship since the great depression. So with reason, many are worried the same scenario will occur again.
What Do the Experts Say?

As hard as it is to not expect the same result, there are some reasons why experts do not presume this is happening. For one, the foundations of our current housing market are built far more stable compared to the market we were in 15 years ago. Secondly, the supply of homes for sale has fallen to all-time lows, and borrowers are more creditworthy than ever. Thirdly, There were systems set in place between banks and the government specifically meant to prevent such a crash from ever happening again. However, we are breaking up the specifics for you down below.
Inventories are at record lows: The National Association of Realtors® says there was just a 2.1-month supply of homes for sale, up marginally from February's 2.0-month supply.
Builders aren't able to meet demand: The reason is, homebuilders are not able to build fast enough. Most of them slowed down after the 2007 market crash As a result, it has been almost impossible for them to buy land and win regulatory approvals to meet demand.
Lending standards remain strict: Borrowers that didn't need to document income were common in the last market crash. This was known as "liar loans" referring to when lenders offer mortgages to almost anyone. They used to not consider some of the things that are crucial in buying a home such as credit history or down payment size. Today, lenders impose strict standards on borrowers to avoid a potential market crash.
Muted Foreclosure activity: Soon after the 2007 market crash, millions of foreclosures were executed. Thankfully, now most homeowners have an affluent home equity cushion. Additionally, due to the pandemic, lenders haven't been filing foreclosure notices, bringing them lower than ever.
Low Mortgage Rates, High Buyer Volume: Mortgage rates officially hit an all-time low in January. Although they have risen a bit since then, they are still drastically low compared to previous years. This helps build a strong demand for homes. In addition, the pandemic helped many current homeowners realize they needed to downsize, move locations or find a bigger place. Not to mention, Millennials have officially reached their prime buying years.
The good news is that like any other previous failures, we learned from what went wrong and created a roadmap to avoid it from ever happening again. So, will the market crash in 2021? Expert predictions, market conditions, and new regulations state otherwise. Not to take away from the intense market we are in, but there is peace of mind knowing it will all be regulated sooner or later.
Need a market expert or a real estate agent? Whether you are looking to buy or sell, our
team of experts
is here to help you find real estate success. The great difference about The Sharma Group is that we are here to put you first. You don't have to be alone during your home-buying or selling journey. So don't wait to book your
free consultation
with us!
SHARE THIS STORY